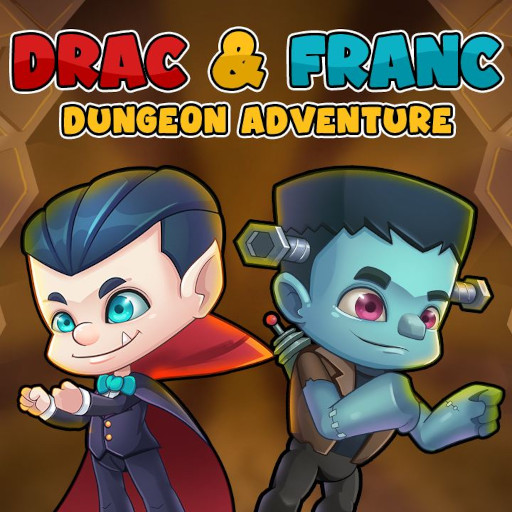 Drac & Franc
We kindly invite you to play the game "Drac & Franc" with Dracula and Frankenstein and help them on their trying trip. Despite how drastically different the characters are from one another, they get along well and have a number of adventures together. And the only way they can deal with them is by carefully using each of their individual talents.
Controls
This game is intriguing and exhilarating while being rather simple! The navigation is simple.
One person controls Frankenstein using the arrow keys, and controls Dracula with the A, W, and D keys on the keyboard.
To finish the level, you must find the labyrinth's exit and leave through the hero-designated portals.
Drac & Franc Reviews