Click 'Allow' to play Get On Top!
Click the Lock icon and change Block to Allow to play Get On Top.
1. Click the
or
-icon top left in the Chrome address bar.
2. In the Flash dropdown, select '
Allow
'
3. Refresh the page.
Click 'Always allow' to play Get On Top!
Allow button not appearing? Click here »
If you don't see the Flash option above, you can still enable Flash as follows:
Open a new tab and go to
Change Block (default) to Allow in the Flash section
Reload the page
This game is using Flash! After the 31st of July 2019, your internet browser might start blocking Flash, especially if you use Google Chrome. This means you'll have to activate it to play this game.
2 PLAYER GAMES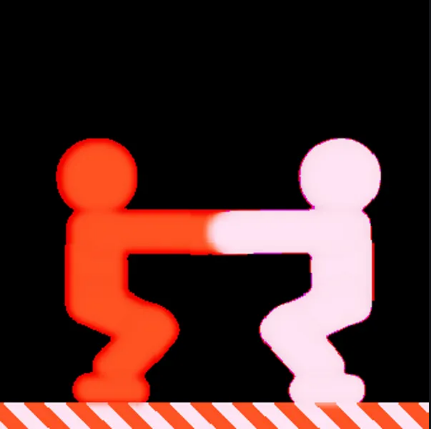 Get On Top
Get ready to play an extremely stormy great two player game. Actually, we can call this game as virtual wrestle. In detail, you will see that the battle of two characters are trying to Get on Top. One of those will be managed by you and the other one will be managed by your friend (if you choose 2 player mode) or the CPU (if you choose one player mode). You can get on top by making your moves smartly. If you play hit or miss, probably you will lose the game. Take a look at the game controls below, it is quite easy to understand and remember. Have fun with the game!
Game controls:

- 1st Player:
Jump: "W"
- 2nd Player:
Jump: "UP" arrow key
Get On Top Reviews