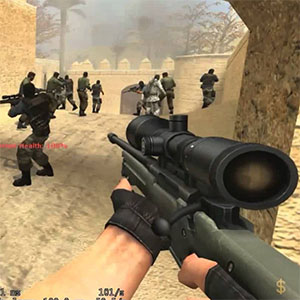 Good Guys VS Bad Guys
Good Guys VS Bad Guys is an online 3D game and high rate players like the game. There are 16 players in maximum in both camps. You are equipped with a knife, a pistol, and an AK47 at the beginning. Your mission is kill all the enemies with your team mates.
How To Play: use the keyboard to play.