Click 'Allow' to play Unreal Flash 3!
Click the Lock icon and change Block to Allow to play Unreal Flash 3.
1. Click the
or
-icon top left in the Chrome address bar.
2. In the Flash dropdown, select '
Allow
'
3. Refresh the page.
Click 'Always allow' to play Unreal Flash 3!
Allow button not appearing? Click here »
If you don't see the Flash option above, you can still enable Flash as follows:
Open a new tab and go to
Change Block (default) to Allow in the Flash section
Reload the page
This game is using Flash! After the 31st of July 2019, your internet browser might start blocking Flash, especially if you use Google Chrome. This means you'll have to activate it to play this game.
2 PLAYER GAMES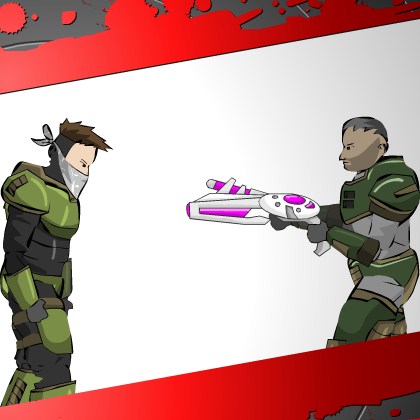 Unreal Flash 3
Based on the popular Unreal Tournament series, you will love playing this Unreal Flash 3. After entering the name, you can choose one out of two modes: free mode or story mode. In story mode, you can practice first with the tutorial before beginning the battle, you will also know the plot of this game too. The row in your left side is the level you will play in order, you cannot choose because they all are locked, finish the first one and the next one will be unlocked automatically. However, with the free mode, the battle will have 4 types to start instantly, you can click play to figure out what they are. Unlike the mentioned-mode above, the left row in this mode is the rooms you plan to start the battle, you can select any room you want and the bottom area is where you can control the difficulty of the game, the number of soliders in your team and also your opponent's teams. To be more understand, better start the game now!
Game controls:
Use the mouse to aim and shoot. Use the Arrow Keys to move.
Unreal Flash 3 Reviews