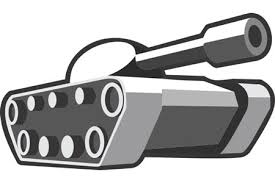 Tank trouble
More Games
About Tank trouble
Tank Trouble. Simple; but exciting and enjoyable game, if both you and your 2 friends say "Yes!" for a big cutthroat struggle, here's the game exactly suitable for you! After the game has been loaded, if you want to play against to computer select "1 PLAYER" button, to play with two players select "2 PLAYER" button and to play with three players select "3 PLAYER" button and let the game begin.
How to play Tank trouble
Objective of the game is destroying your opponent tank with your vehicle in different designed chapters. Let's start describing the game controls: 1st player moves with "Arrow Keys" and fires with "M" key. 2nd player moves with "E, S, D, F" keys and fires with "Q" key. And 3rd player uses only "Mouse" to control his tank.
Comments