Click 'Allow' to play Tank trouble!
Click the Lock icon and change Block to Allow to play Tank trouble.
1. Click the
or
-icon top left in the Chrome address bar.
2. In the Flash dropdown, select '
Allow
'
3. Refresh the page.
Click 'Always allow' to play Tank trouble!
Allow button not appearing? Click here »
If you don't see the Flash option above, you can still enable Flash as follows:
Open a new tab and go to
Change Block (default) to Allow in the Flash section
Reload the page
This game is using Flash! After the 31st of July 2019, your internet browser might start blocking Flash, especially if you use Google Chrome. This means you'll have to activate it to play this game.
2 PLAYER GAMES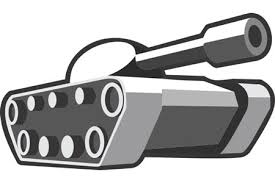 Tank trouble
Tank Trouble - A simple but exciting and enjoyable game, if both you and your 2 friends say "Yes!" for a big cutthroat struggle, here's the game which is exactly suitable for you! After the game has been loaded, if you want to play against to computer select "1 PLAYER" button, to play with two players select "2 PLAYER" button and to play with three players select "3 PLAYER" button and the game will begin after that choice. Objective of the game is destroying your opponent tank with your vehicle in different designed chapters.
Let's start describing the game controls:
- Player 1: Q to shoot and S,E,D,F to move
- Player 2: M to shoot and arrow keys to move
- Player 3: Use left mouse to shoot and move it to control the direcction
Tank trouble Reviews