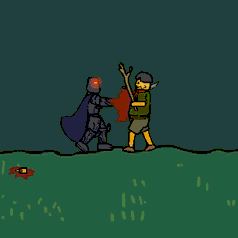 Stagknight
In Stagknight game, you play as an avenging knight. Help him to kill the maximum scout between forest and mountain. Whenever you kill an enemy, you can collect money. After each round, you can use the money you have to buy new weapons and equipment from the Shop.
Control:
Use the arrow keys to move, crawl and jump.
Attack with the spacebar.
Change weapons by pressing the keys 1 to 7 or the letters Z to M.