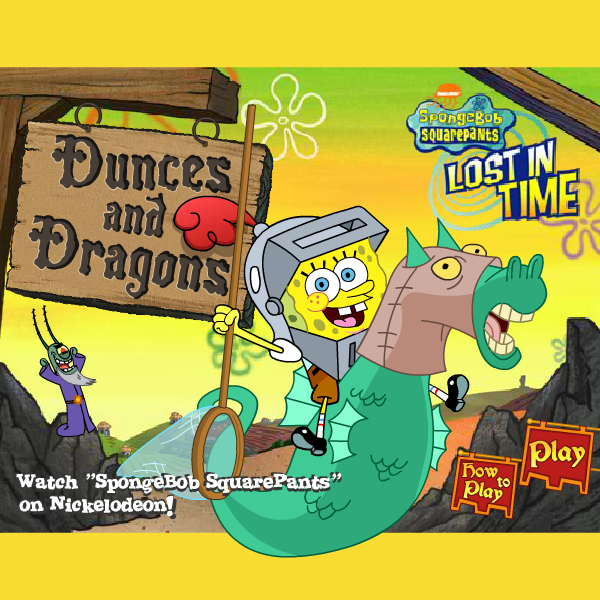 Spongebob Lost In Time
The Princess needs help and only you can help her. Complete every level to save the princess!
Controls:
Player 1: use arrow keys to move and Enter to active special power
Player 2: use S,E,F to navigate and Space to active special power
Upon clashing with an enemy, the highest net/lance wins.
During a level, pick up your bonus or more enemies will appear.
After every level, our flavoured knights compete against each other in a tournament round to prove their worthiness!
In a tournament round: 100 points for hurting an opponent and 1500 points for defeating an opponent.