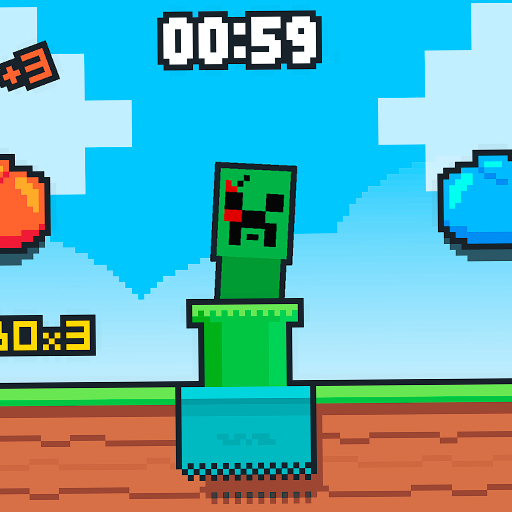 Craft Punch
Welcome to the exciting Craft Punch game. Let's train your reflexes in this game, inviting one more friend to join will make this game more stimulating. Are you ready? The rules of the game are very simple, you just need to punch the blue character that appears suddenly from the water pipe to score points, if you punch a normal person, the score will be doubled. The winner is the one with the higher score than the other. It's simple right? Wish you have relaxing moments with friends with this game.
Controls
Red fist: Use left arrow key to punch
Blue fist: Use right arrow key to punch
Do not punch human!!!
Craft Punch Reviews