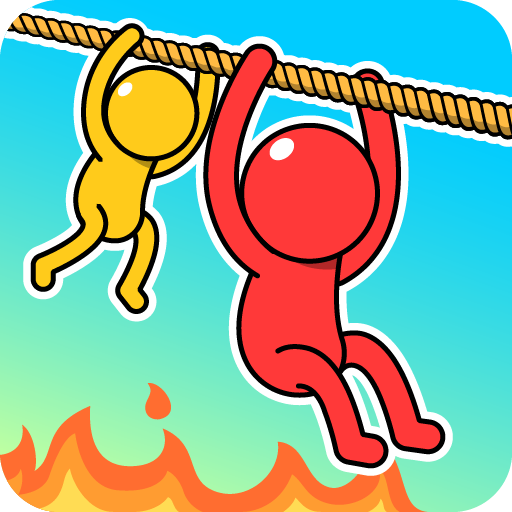 Rope Rescue Unique Puzzle
Rope Rescue Unique Puzzle requires you to send the people on the top platform to the final platform with a moveable strop. Do not think it is an easy game because you have to use the given subject of each level to link the rope to another side. Think carefully and use your brain to finish the mission. As an obviousness, the higher level you can make, the harder you can feel in the game but don't worry, it is not too hard to give up. The only tip to win this game is to think carefully before take any action and observe any unusual detail. You need to try your best to avoid the bombs, the trap germs and the spike wheels. Sometimes, moving the passengers too fast without thinking also makes you lose the game because people may be killed by the obstacles on the way. Last but not least, good luck!

Game controls: Use your mouse or tap to play.
Rope Rescue Unique Puzzle Reviews