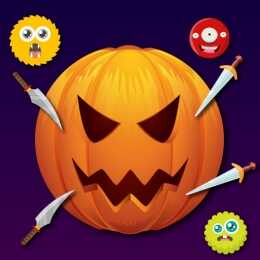 Kill The Monsters Halloween
Kill The Monsters Halloween by throwing the knives to the target. The only thing changes if you are in higher levels is the speed of the target, if you can throw all the knives to the target, you will win and go to the next round with faster speed. Hang on! The monster is still there, you need to aim carefully to the target knock out the monster. Enjoy the game!
Game controls: Use your mouse to aim and throw the knives!
Kill The Monsters Halloween Reviews