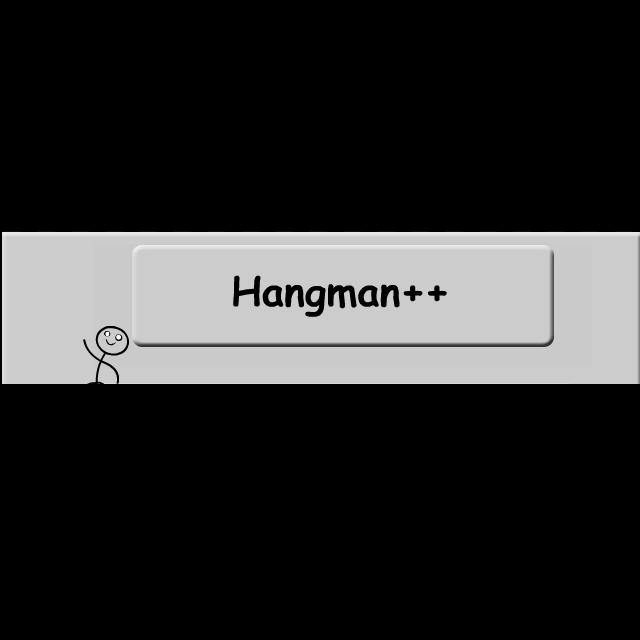 Hangman++
Rules:
- Easy: vowels are given, 12 tries
- Normal: 12 tries
- Hard: 6 tries
Roulette:
- One randomly selected gun contains one bullet, whose position is also randomly selected
- Everytime you make a mistake, the stick figure uses one of the guns
- The vowels are given
Infor:

- This game is created by Jan Muller
- 2 randomly appearing hangman-animations and a third hangman-animation in the Roulette-mode
- randomly appearing day-animation or night-animation
- there will be 350 different words
Try to save the stick through words. Although if you have to see him die, try the fish! It's excellent.
Hangman++ Reviews