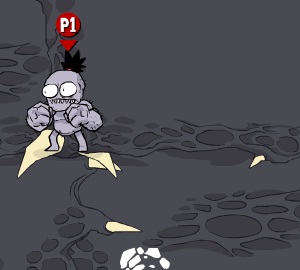 Grotembit
Controls
Choose your favorite character and fight against the aliens.
Controls:
Click on "PLAY" button, select your characters and the arena to begin the game. Key combinations are like these:
1st Player: Uses W, A, S, D to move, Q to punch, 1 to jump.
2nd Player: Uses I, J, K, L to move, O to punch, 0 to jump.
If these combinations aren't suitable for your style, you can easily adjust keys from 2P CONTROLS section in main menu.