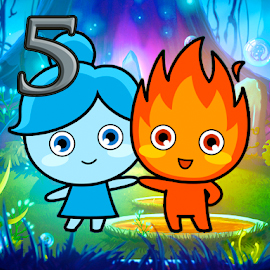 FIREBOY AND WATERGIRL 5: ELEMENTS
Are you ready to go deep down in the mysterious temples one more time? Help the couple escape from all the traps and maze-like levels. You will face many obstacles such as lava pools, water puddles, buttons, levers, platforms, and many other different challenges. Let start the adventure right away!
Use the arrow keys to control Fireboy and the WASD keys to control Watergirl.