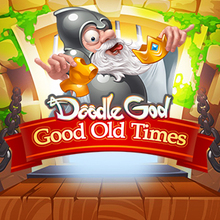 Doodle God Good Old Time
A brand new version of Doodle God - Doodle God Good Old Time. This time, you will not play as a sorcerer but a normal person who wants to create a strong kingdom. From the beginning, you will start with basic element: Earth, Water, Fire to build more other ones so that from a normal person you can become a landlord then step by step the King. Try as many elements as possible, besides, if you cannot create new elements, you can use a hint (light bulb symbol) but do not use too much, it is limited.
For example: Life + Sea = Fish (new element)
Use your mouse to play
Have fun!
Doodle God Good Old Time Reviews