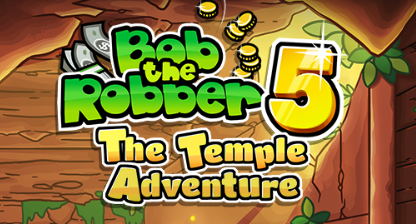 Bob The Robber 5 The Temple Adventure
Bob needs your help in finding diamond inside a temple. This type of diamond is really rare, although he has map, he cannot avoid mummies and traps by himself. Help him!
Game controls:
Move: "LEFT and RIGHT ARROW KEYS"
Do other actions with "UP and DOWN ARROW KEYS"